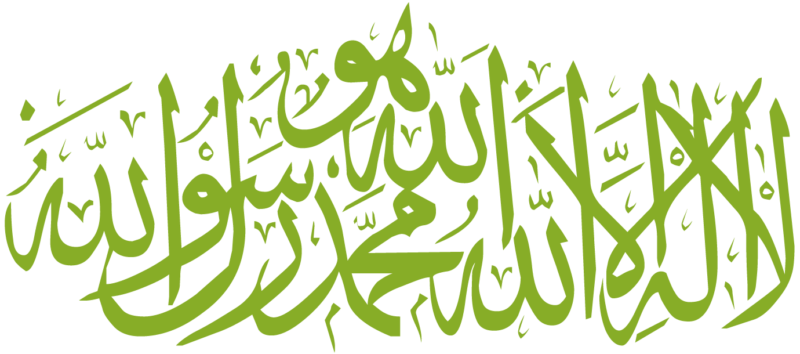 Policy of Higham Hill Maktab
Allah is our Creator, Sustainer and Owner and Mohammad (PBUH) is our beloved prophet, we do not belong to any party or any group, we only belonged to Islam as it was brought to us by our dear prophet Mohammad (PBUH), our identification is Muslim.
The Higham Hill Maktab reserves the right to change these terms and conditions at any time.Failure to comply with the Maktab terms and conditions will result in withdrawal of your children from Higham Hill Maktab.It is very important to read carefully all Terms and Condition before signing this document.
The aim of Higham Hill Maktab is to provide students with a secure and safe Islamic learning environment. However, event of unforeseen circumstances (such as stolen or damage once property) the teachers, volunteers, staff and the Maktab bears absolutely no legal responsibility of any kind.
Our aim is to encourage children learn and explore the enlightening Islamic Science with the help and guidance of qualified teachers; we believe this will help children achieve the highest possible standards.
Terms and conditions and GDPR
1. Instruction set by Higham Hill Maktab must be respected at all time.
2. Personal data photograph and video consent must sign and return to Maktab within the given time. The privacy notice can be found on our website (GDPR). Take a copy of GDPR from Maktab if do not have one.
3. Bring the entire book according to the timetable, just not one or two books.
4. It is mandatory for every student to follow our syllabus and way of out teaching method.
5. Quran class times are 5pm-7pm Monday to Friday according to each Session.
6. Dress Code: It is the duty of the Parents/Guardians to ensure children must adhere guideline as follow.
• Wear white Thobe (Long white dress)
• Boys must cover their head by wearing appropriate Islamic hat (TUPI).
• Fashionable beard and hairstyles, short back and sides, wedge cuts, etc. are all unacceptable.
• Boys must not wear any jewellery
• Girls must be dressed in black Abaya and white scarf. Hair must be covered fully at all times.
7. Children must refrain from bringing unnecessary items into the Maktab, such as mobile phones, pocket games, marbles, cards, sweets, etc. If any such items are found, they will be confiscated until collected by parents.
8. Parents are encouraged to take an interest and active role in the studies of the child as this will prove beneficial.
9. Students must leave the classroom tidy and clean without damage. No food items allowed.
10. If your child is already in the Quran and his/her reading is not up to the our standard, your child will be put back to appropriate level in Qaidah.
11. Punctuality and attendance "are the duty of the Parents/Guardians to ensure"
• Their children arrive on time.
• Pick them up on time from the school door.
• Inform Maktab if your child cannot attend the class.
• Inform Maktab if you are going to be late to pick up your children.
12. We will have 13 weeks of holidays during the year. Fees are not excluded.
13. Please note that the Maktab may give days off due to bad weather conditions, construction or any other work going on in the school.
14. We will also have INSET days where staff undergo training.
15. Students must behave with respect toward other students, teachers and other staff.
16. Students can be expelled due to their misconduct and bad behaviour.
17. Parents/Guardians must follow complain procedure (Please refer to the Maktab website for the complaint procedure)
18. Parents/Guardians must report to the Maktab management immediately if you have any concern regarding your child.
19. If your concern is in regard to lesson or progression of your child you must consult with head of the staff (Abdul Aziz)
20. No Parents/Guardians has any right to take any sort of action against our students or staff regarding any issues that they or their child may have with our students or staff.
21. Maktab will take serious action if any Parents/Guardians abuse, threaten or talk to our students or staff in a manner that is inappropriate.
22. Maktab does not tolerate ill treatment or disrespect toward the members of staff.
23. If the parents failed to follow the Complaints Policy and Procedures and you were found abusive talking, threatening or any kinds of action you take against our students or staff, the Maktab will immediately withdraw your children without a formal notice even though you may be right.
24. If a child falls ill, injures themselves or dirty their clothes during class hours, their parents or guardians will be informed and the child will be sent home.
25. Student who reached their age to 14 years will be moved to Sunday classes.
26. Booster club: Parents will be asked to bring their kids to booster club if they do not learn their lesson (Sabaq) for one week
27. Higham Hill Maktab will take serious measure on student's behaviour that includes: Rude to teacher, students and other staff, Do not observe silence, Off task talking, Use inappropriate languages, Do not follow dress code, Bring food in the class, Disturbance to other, Not sitting on the chair appropriately or Moving out from their chair without the permission of their teacher, Using mobile Phone, Screaming and Shouting, Fighting and bullying, Making fun out of other students, running around in the school or any other sort of misbehave.
Maktab will take these steps to deal with its student.
a. Three verbal warning,
b. Detention / Booster club
c. Call parents to pick up their kids.
d. If the same behaviour continued at any time.
e. Students will be suspended for 5 days, still no improvement then another 5 days.
f. Finally, students will be asked to leave the Maktab.
Maktab will take these steps to deal with its student if they, Fight and Bullying someone.
a. Call parents immediately and will be suspended for five days.
b. If the same behaviour continued at any time, immediately student will be removed from Maktab.
28. Higham Hill Maktab will expel its students immediately without any notice, if they were to found possession of knife, firearms, drug or consuming drug.
29. An event of unforeseen circumstances such as bad weather or cancel by Walthamstow Academy Parents/Guardians will be inform immediately.
Holidays
a. Most of the holidays goes with school holidays.
b. Also, there are two extra days is closed due to the Walthamstow Academy School opening evening.
Charges
a. Fees must be paid month in advanced and within the first week of every month, if the fees are not paid for six consecutive weeks the student may be dismissed.
b. Higham Hill Maktab charges for 11 Months excluding Summer holiday (the month of August)
c. Monthly fees are £30 and one-off Admission fees £25, book and bags cost may vary.