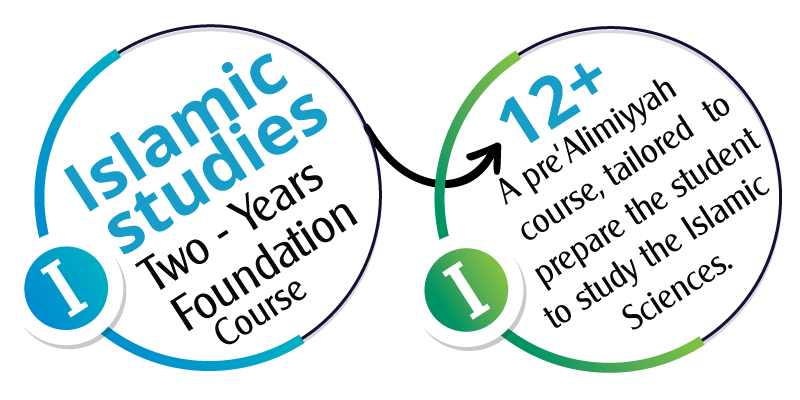 This course is designed for post-maktab level Teenage Boys and Girls, to firm their roots in the essentials all young boys should know as they grow up as mature Muslim adults. At the end of this course, we hope students will be more confident in their daily practices and essentials of Deen, helping them to avoid common mistakes. We also aim to make students more well-rounded citizens, improving their morals, Islamic values and adopt exemplary character as they become more independent young adults. We're planting a seed to what we hope will blossom with its fruits in the current and future generation of youth Insha'Allah.
This course can be a stepping stone to more formal Islamic studies, such as the Aalimiyyah Course.
Structure:
It is structured to accommodate the busy young person's full-time GCSE/A-level timetables and need flexibility with further studies.
Content:
We will focus on the basics of Islamic beliefs (Aqeedah) to strengthen the foundation of Imaan.
We will thoroughly cover Major Fiqh chapters, including Taharah (cleanliness), Salah, Zakat.
We will have overview workshops of Islamic Manners/Etiquettes, eg, eating, sleeping, rights of elders/family, clothing, financial dealings etc.
We will also have regular frequent catch-ups focussed on spirituality and character building.
Options One:
£385 for the whole year.
Initial admin fee of £25 applies on enrolment.
Options Two:
Standing order of £35 per month for 11 months. OR
Cash/cheque in x3 instalments of £129:
| | | |
| --- | --- | --- |
| Term | Deadline | Amount |
| 1 | 30th Sep 2021 | £129 |
| 2 | 18th Dec 2021 | £129 |
| 3 | 31st Mar 2022 | £129 |
We will provide course books/materials on enrolment for approximately £30.
Application deadline is: 31st August 2022
Interviews on: Sunday 4th Aug 2022